Company Profile

Commercial Builders Inc. of West Virginia is a general contracting company locally owned and operated from our headquarters in Morgantown, WV. Founded in 1970, we have earned a reputation over the last four decades as an area-leader of quality commercial construction services.

We deliver a wide-range of projects including offices, retail space, religious, medical and industrial facilities, student housing, banks and restaurants and expansions, alterations, renovations and repairs on all of the above.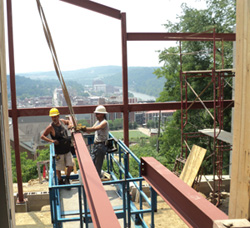 Reaching 40-plus years is no easy feat for a General Contractor. Ownership explains our reason for success.
"We're business owners too, we understand value and that is what we deliver to our clients"
Brian K. Schrout - Vice President, Owner
Brian joined Commercial Builders in 1997 and became Vice President ten years later. Previously operating contracting firms in West Virginia and Maryland, Brian brings a wealth of construction experience and knowledge. Along with project management, he plays the lead role in all design-build/ design-assist projects.



"We stand by our work, and we have remained fair in all our dealings with employees, customers, suppliers and subcontractors."
Michael J. DeMoss - President, Owner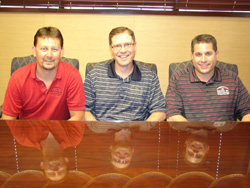 Michael has been with Commercial Builders over half of its' 40-plus years, building first-hand knowledge in a variety of positions for the firm. Since becoming president in 2008, he has guided the company through a difficult economic period for the construction industry by staying true to the company's core values. He retained his position as lead estimator for the company, a job he has held for twelve years.
"The focus points: timeliness, quality, cost. Maintaining your focus on these items generate a solid base of repeat clients"
Cory Kourtsis - Vice President, Owner
Cory came to the company in 2003, and was named VP in 2008. He received his master's degree in safety engineering from West Virginia University, and currently directs Commercial Builders' safety management program in addition to his role as a project manager.




Management Team